How lucky are we? Not only do we get to spend the month in London studying fashion, but we managed to squeeze in a 3-day visit to Paris while we were at it. Yes, very good thinking indeed. We packed it in, naturally, beginning with a bus tour of the city directly upon arrival. I think we all were a bit too tired from the early wake-up call to fully enjoy it, but a good night's rest got us going. We woke up the next day to a classic french breakfast - croissant, espresso and orange presse. Mmm. No complaints here. We then set out on foot to explore St. Germain des Pres, where we spent an hour in the Pharmacy. Now, if you don't know, "Pharmacies" are everywhere in France, and are marked by a large, green lit cross outside. In classic French style, these Pharmacies are no CVS. The French Pharmacy contains all sorts of great beauty finds including brands like Caudalie and Biotherm (both which you can get in the US - and pay a hefty premium for) to less widely-known brands. More importantly, most of the brands in the Pharmacy are only available in France, which really got us going. We went crazy for mineral water sprays, face masks, lotions, potions - oh the delight. We figured the beauty industry is a big part of fashion, so this counted as "research".
Speaking of shopping, Tina arrived at breakfast on our first morning in Paris in this great outfit, which purchased entirely in Camden the weekend before - dress, shoes, handbag - the whole lot! Camden is this fantastic area of London that houses 7 different "markets", focusing mainly on young fast-fashion, and in many cases, tons of alternative fashion. As you can imagine, it is a favorite spot of everyone on the trip.
And now back to Paris...and a mandatory stop-off - 31 Rue du Cambon - the famous address of Coco Chanel's apartment and first store. We were too intimidated to pop in, so we opted for the photo from across the street.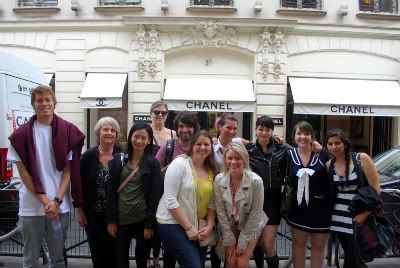 Then it was off to the Pierre Berge and Yves Saint Laurent Foundation. The Foundation was started by Pierre Berge, YSL's longtime love and partner, to raise funds for the preservation of YSL's collections, sketches and artwork. The collection on display currently was Rive Gauche. In my personal option, it doesn't get much better than this. All of YSL's classics from the late 1960's-1970's were on display, including the infamous Le Smoking Jacket - the women's power tuxedo. I wish we could've taken photos, but alas, we could not. You'll have to settle for these from outside and take my word for it...the clothes were incredible. Timelessness would be a good word to use here.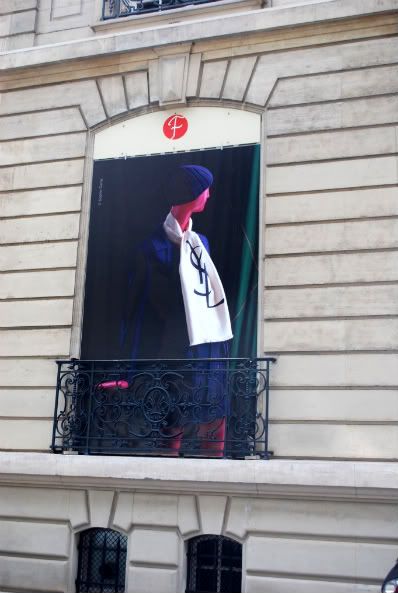 We also made sure to drop into Colette, the famed Parisienne boutique that is widely known in the fashion industry for seeking out the newest and best. In their window upon arrival? A skateboard theme. Ha, we came all the way to Paris for Vans? I guess California cool is where its at.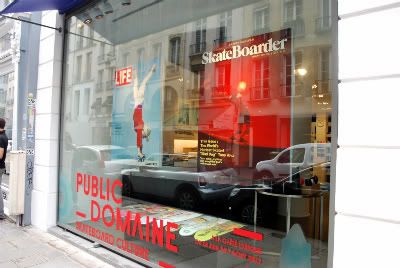 And lastly, we ended the day with a late night picnic in the park under the Eiffel Tower. We picked up all the French essentials - fresh bread, cheeses, meats, fig jam and cookies, and headed over. We were there at 11pm (and again at midnight) to see the tower awash in twinkle lights - and all the 1,000 or so people with us in the park oohed and aahhed. It was a perfect end to our Paris getaway.