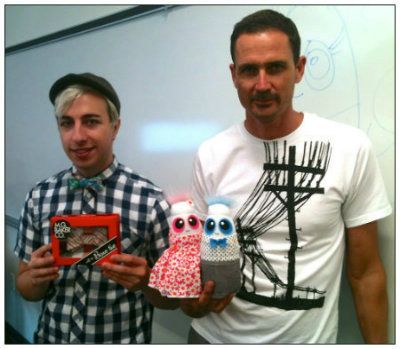 left: Matt Baker, right: Shane Geil
Week 2 of the "Careers In Fashion" class was graced with the presence of two awesome designers/former occfashion students, Matt Baker and Shane Geil.
Matt is the founder of
M.G. BAKER CO.
, featuring handmade bow ties. He started his adventures in learning to sew in middle school. Matt has not only made himself jeans and button ups, but an entire suit! Once the suit was finished the hunt for the perfect bow tie began. "I couldn't find anything with good material or that had the colors I was looking for," Matt said. That is when he decided to figure out how to make his own. What started out as making a bow tie to wear with his suit, ended up becoming M.G. BAKER CO. He recently left his "day job" at Hurley in the Innovations Department to pursue his passion full time. Be sure to check out his
website
and
"like"
him on FB!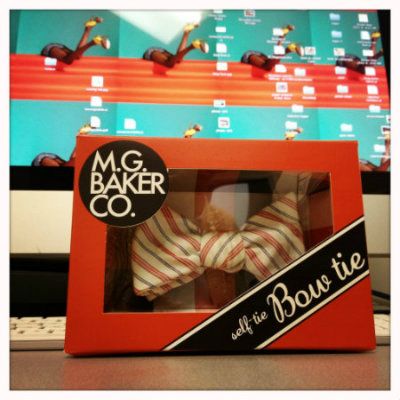 Shane Geil is not only a former occfashion student and designer, but an occfashion teacher! Shane shares his expertise in the "Design in Everyday Life" class in the occfashion program. He created and developed a toy known as
Hello Maggot
, and is now their brand manager. He teaches the students the design process, as well as to think outside the box. "When you hit a wall, be a wall climber", says Shane. Keep up with maggots, Chewdy and Squirmer on
Facebook
!